Of Counsel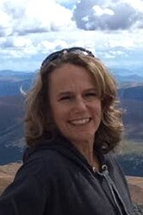 Carla Minckley has been practicing law in the Denver metro area for over 25 years, focusing on business and securities litigation as well as regulatory and compliance consulting for firms and individuals in the financial services industry. Prior to joining Feder Law Firm, Minckley was co-managing partner of Birge & Minckley P.C. a boutique law firm also focusing on business and securities litigation and serving the need of firms and individuals in the financial services industry. Minckley has represented individuals, corporations, officers, directors, issuers, accounting firms, banks, insurance companies, investment advisers, broker-dealers, and industry professionals in all aspects of complex civil and securities litigation in federal and state court, including class action litigation, derivative litigation, proxy litigation, professional malpractice, and individual actions. Minckley has also represented local, regional, and national broker-dealers, investment advisers, and individuals in numerous regulatory and self-regulatory investigations, inquiries, and enforcement actions brought by FINRA/NASD, state securities boards, state labor departments, the Securities and Exchange Commission, and the CFP Board, as well as providing counsel and advice to firms and individuals on regulatory obligations, supervisory responsibilities, and compliance with other industry laws, rules, regulations, and policies. Minckley has represented customers, firms, and industry professionals in FINRA/NASD arbitrations and customer complaints involving securities fraud and invested-related claims, contract and employment disputes, and common-law claims. Prior to establishing Birge & Minckley in 1999, Minckley was an associate attorney at several Denver area firms, where she practiced securities and corporate transactional work as well as business and securities litigation. Prior to obtaining her law degree from the University of Denver College of Law in 1987, Minckley was employed in the financial services sector where she held several FINRA securities licenses and advised a sales force of 900 industry professionals in all aspects of industry and regulatory rules and regulations.
Areas of Practice
Arbitration, Business Disputes, Complex Litigation, Contracts and Business Agreements, Federal Trial and Appellate Practice, Litigation and Appeals, Securities Litigation, State Trial and Appellate Practice, Professional Malpractice, Securities Fraud, Regulatory Compliance and Consulting, Enforcement and Self-Regulatory Proceedings and Inquiries, Customer Complaints, Insurance Defense,
EDUCATION, PROFESSIONAL LICENSES, and MEMBERSHIPS
Juris Doctor, Order of St. Ives, University of Denver College of Law, Denver, Colorado 1987.
Bachelor of Arts, Magna cum Laude, University at Albany, Albany, New York 1975.
Financial Industry Regulatory Authority (FINRA)
FINRA Arbitrator and Chairperson qualified.
Formerly held FINRA/NASD Licenses Series 7 (General Securities Representative), 24 (General Securities Principal), 4 (Registered Options Principal) and 53 (Municipal Securities Principal).
Bar Admissions and Memberships
Admitted to practice law since 1988 before the Colorado Supreme Court, U.S. District Court for the District of Colorado, and U.S. Tenth Circuit Court of Appeals.
Admitted pro hac vice in numerous state and federal courts including California, Oregon, Washington, Utah, Idaho, Delaware, New York, and Florida.
Member, Denver and Colorado Bar Associations, Securities and Business subsections.